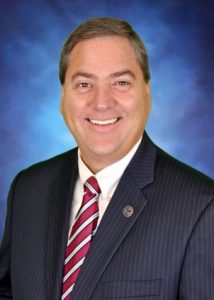 Waukesha County Executive Paul Farrow serves residents by focusing on the issues they say are most important: public safety, economic development, and low taxes. Paul does this by keeping government small and fostering local and regional partnerships to ensure that high-quality services are delivered to residents at a low cost.
Paul gives Waukesha County a voice on national, state, and regional issues through participation on many boards, committees, and summits that provide guidance, strategy, and policy to public and private partners.
In 2017, Farrow served as a contributing member for two of the White House's 2017 Infrastructure Summits in Washington, D.C., along with dozens of other state and local officials from across the country.
As the newest co-chair of the Milwaukee 7 Regional Economic Development Partnership (M7) Economic Advisory Council, Paul provides strategic direction for international economic development in the region. The M7 has leveraged regional partnerships to bring business such as Foxconn, HARIBO, Milwaukee Tool, and Colbert Packaging to Southeast Wisconsin.
As a member of the Governor's Council on Workforce Investment, Paul leverages local partnerships to ensure Waukesha County has a robust pipeline to support private-sector job creators.
Farrow recently led a group of private and public sector partners in establishing the Waukesha County Center for Growth, an economic development organization that serves as a one-stop shop for new and expanding businesses in Waukesha County.
Paul is also a current member of the Presidential Advisory Council, Carroll U.; Waukesha County Advisory Council for Junior Achievement, Waukesha Co. Business Alliance; Waukesha Co. Republican Party, World Muskie Hunt Board (past pres.). Former member: National Assn. of Home Inspectors; State Fair Park Board.
Paul graduated from the Waukesha County Technical College and Carroll University.