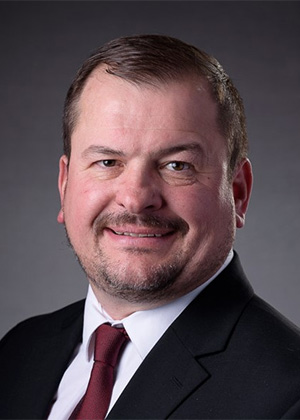 Karl Martin
432 N Lake Street, Room 601
Madison, WI 53706
Phone: 608-263-2775
Fax: 608-265-4545
About Karl
Karl Martin became the interim Dean and Director of Cooperative Extension in 2016. Prior to this position, Karl served as the State Program Director for Community, Natural Resources and Economic Development with the University of Wisconsin-Extension, Cooperative Extension.
Before joining the University of Wisconsin-Extension in 2014, Karl was Chief of the Wildlife and Forest Research Program with the Wisconsin Department of Natural Resources and prior to that he was a Forest Research Scientist based out of Rhinelander, Wisconsin.
He attended UW-Marathon County and UW-Madison before leaving Wisconsin for his graduate
studies at Oregon State University. Karl has a doctorate in forest ecology, a master's degree in wildlife science from Oregon State University and a bachelor's degree in wildlife ecology from UW-Madison.