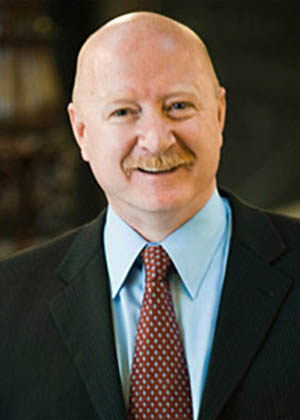 Mark O'Connell serves as the Wisconsin Counties Association (WCA) Executive Director and has been with the Association since 1989.
Mark is president of WCA Services, Inc., serves as an executive officer of the Wisconsin Higher Education Business Roundtable, is Vice President of Competitive Wisconsin and was a principal in the Wisconsin Way effort.
He serves on several state boards and commissions including the Extension Board of Visitors.
Previously, he worked for the State of Wisconsin in the Department of Administration, Department of Natural Resources, and Legislative Audit Bureau.
He has a bachelor's degree from the University of Wisconsin-La Crosse and a master's degree from the University of Wisconsin.
Mark coached youth sports for several years, is a pretty good cook and is a Master Sheepshead player.