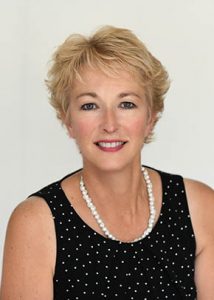 Shelly is the executive director of the Professional Dairy Producers of Wisconsin (PDPW), the largest dairy producer-led, educational based organization in the country. The organization has led the national effort to define dairy animal well-being and maintain customers' confidence that our industry embraces the moral obligation to take good care of our animals and produce safe and abundant dairy and meat products. Her work has helped dairy farm families across the country work proactively on issues ranging from improving business profitability, community relations, environmental management,  leadership development, food safety and animal health to labor issues, industry relations, mentoring the younger generation and family business transition.
Shelly grew up on a dairy farm in Southwestern Wisconsin. She graduated from UW-Madison with a Bachelor of Science degree in agricultural journalism and dairy science.
Within the food system, Shelly works for a dynamic group of dairy leaders who are working with multiple companies and supplies within the dairy industry. PDPW's three key industry action priorities include Animal Welfare, Food safety (residue avoidance in meat and milk) and traceability. During PDPW 2015-2016, the organization will execute over 70 days of producer education outreach with their goals being to serve their members, and raise the bar on dairy business education, develop stronger rural leaders, have producers shape dairy's destiny on key issues within the food system and to encourage and enable the next generation.
She also received CALS outstanding senior award and the national Dairy Shrine's Outstanding Student Recognition award.
In addition to her current work, Shelly has served on the Department of Ag Trade and Consumer Protection Board of Directors from 2003-2009; the Center for Food Integrity Executive Committee since 2008, President 2013; Washington County 4-H Dairy Leader since 1988; and College of Ag and Life Science Board of Visitors, 2014-2018.
Shelly married Dwight Mayer (also a UW-Madison graduate). They have three children: Devin, 29; Cassandra, 26; and Dylan, 21. The Mayer's dairy near Slinger, WI and manage a herd of Holsteins and Brown Swiss. Their farm is located in a very urbanized portion of southeastern WI, just 30 miles northwest of Milwaukee. They own and manage an agri-tourism business that includes a restored 1850s events barn that has been in their family for seven generations.
FUN FACT – Shelly has a hobby: In addition to her work with the dairy industry, being an active partner in the family business, Shelly is an avid gardener.